The Love Of Roses

Over the course of many centuries, roses came to be associated with a range of human virtues, vices and emotions. In Victorian times the Language of Roses was formalized and was widely used in illustations for all manner of greeting cards. Roses are rich in romantic meaning.
PINK ROSE: Happy Love
RED ROSE: Love and Romance
RED AND WHITE ROSE: Unity
WHITE ROSE: Purity
YELLOW ROSE: A Token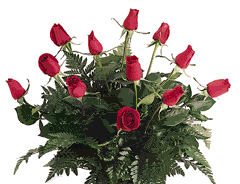 Roses for You
I got a dozen roses,
From a friend the other day;
But I only have one left,
For I gave them all away.

I gave one to my sister,
Who to me is very dear,
In hopes that it will bring to her
A little floral cheer.

I took one to a friend
Who's not feeling very well;
The flower or the visit,
Which helped more I could not tell.

One went to a friend
I haven't known for very long.
She struggles, so in some small way
I hope this helps her carry on.

The rest went to the ones
Who've helped me in so many ways;
They have been a cheerful presence
On my very dreary days.

The roses were so pretty
I just could not keep them all,
Except one single bud standing
Beautiful and tall.

My friend gave me the roses
To help brighten up my day,
But the biggest joy I received
Was in giving them away.
Author Unknown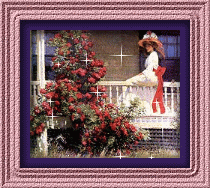 The Roses of Love
The red rose whispers of passion,
And the white rose breathes of love;
Oh, the red rose is a falcon,
And the white rose is a dove.

But I send you a cream white rosebud
With a flush on its petal tips;
For the love that is purest and sweetest
Has a kiss of desire on the lips.
Author: John Boyle O'Reilly



I Send You Roses
I send you red, red roses
To tell you of the morn,
When first among the roses
Our happy love was born.
I send you white, white roses
To tell you of the night,
The night in all its beauty
With all its dreams and light.

And when you see the roses,
This will the roses say:
There is no day without you,
No night when you're away,
No day I do not love you,
No night I do not pray
That God will bless and guard you,
For ever and a day!
Author: Fred E. Weatherly